Contact Us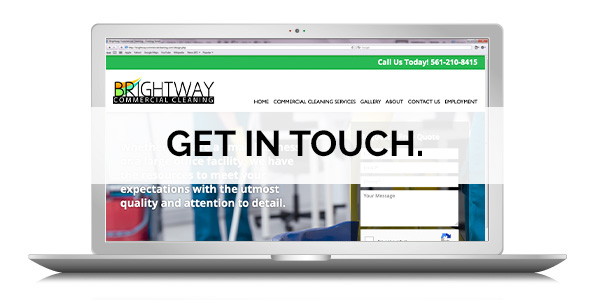 Thank you for your interest in Brightway Commercial Cleaning. Florida's most trusted Cleaning company.
Contact us Today at info@BrightwayCommercialCleaning.com to schedule an appointment.
If you are already apart of Brightway's family of customers, please contact us at customerservice@BrightwayCommercialCleaning.com regarding any questions or to find out about new services we offer.
Call us directly at 561-210-8415